About Us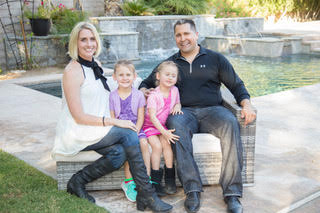 Working to cover every aspect of timeshare rental and contract exits, we use our decades of industry experience to guide and advise owners to their best use, making their timeshare a beneficial asset once again.
Being both a timeshare owner and salesperson, founder Tony Avitia fully understands the industry, its benefits, and its many challenges. Bolstered by the belief that consumers deserve a more honest and forthright approach, Tony began Timeshare Simplified to be the source of advocacy and guidance that he felt was lacking in the industry.
Knowing that a timeshare can be a great investment when purchased and used correctly, Tony uses his network of industry professionals to protect customers and their rights when it comes to buying and selling a timeshare.
Aiming to be an all-encompassing source for each client, Timeshare Simplified focuses on three basic areas of service. These include:
Timeshare Exit Consultation –

Understanding that life circumstances can make the continued ownership of a timeshare difficult, we provide legal assistance for getting out of your vacation property agreement.

Vacation Club –

Providing families with an alternative to timeshare ownership, we allow you to fully enjoy the benefits of vacation property rental by taking it to a higher level.

Timeshare Concierge, Rental , and learning services  –

For those who want to try to use their ownership to its full potential or rent it out when not in use please visit our sister site www.timesharesimplified.com
We offer discounted rates, personalized guidance, and honest assistance through every aspect of timeshare ownership. We'll help you get the most out of your timeshare, regardless of your end goal. Find out more information by scheduling a consultation with our team now. We look forward to helping you discover a wide variety of new opportunities with timeshare ownership.